Get A Free Quote
You can book your appointments with us and also could seek guidance regarding the maintaining of your gutter. Once you are done with booking, our team will contact you and will be at your doorstep as soon as possible.
High Pressure Cleaning
One of the best, fastest ways to clear a clogged gutter is to use a high-pressure cleaning service.
In conjunction with a gutter vac, high-pressure cleaning is a safe, effective way to clear your gutters of debris.
The use of high-pressure technologies relies on environmentally-sound practices and efficiency. The tools and techniques are used only on tough, resistant problem areas, to avoid damaging the structure or the gutters themselves.
Here are some of the high-pressure cleaning services we provide: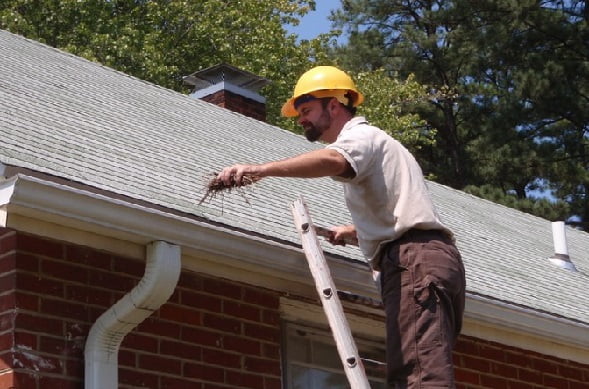 Washing down of external cladding on industrial units
Removal of grease
Sanitising and disinfecting agricultural sheds and exterior structures
Cleaning of tanks
Stripping off paint
Bat cleaning
Removal of oil, grease, and diesel stains
Cleaning after fire or smoke damage
Our team brings years of experience to the table, ensuring only the best gutter vac and high-pressure cleaning possible. We work with all of the right equipment, including safety harness kits. We have all the appropriate certifications and training, as well as the requisite insurance.
Naturally, we adhere to all Australian and international standard for work safety.
Here are just some of the locations that we have to provide high pressure cleaning for:
Residential properties and homes
Shopping complexes
Schools, universities, and colleges
Commercial buildings
Warehouses and workshop areas
Public transport depots
Restaurants, bars, and clubs
Stadiums and arenas
Check out our online booking form and schedule an appointment with us! We will provide an obligation-free quote on our services, based on initial inspection and estimates on the amount of work that needs to be done.