Get A Free Quote
You can book your appointments with us and also could seek guidance regarding the maintaining of your gutter. Once you are done with booking, our team will contact you and will be at your doorstep as soon as possible.
Services & Benefits
You might be wondering, "Why should I spend money on getting my gutter cleaned?"
Peter James, Spotless Gutter Cleaning, and other companies can all get very pricey. Their gutter vac and cleaning services are good, but what benefit is there to hiring them?
Here are a few benefits you can get by hiring us to do a comprehensive gutter vac and cleaning job.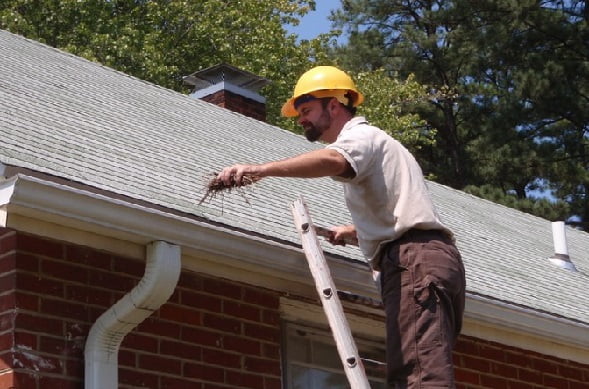 You reduce the risk of water damage. A blocked pipe can cause water to pile up, and that eventually leaks into the structure of the home. You might not even notice this until stains appear – by that point, the unseen areas of the home have extensive damage.
You're not taking on any risk that comes with cleaning the gutters yourself. Getting professionals like James Cleaning or us to do it means we're the ones doing the climbing.
You can reduce the risk of fire and prolong the life of your gutters.
With us, we will also provide a report on the overall maintenance of your roof. If we see any trouble areas, we'll let you know so you can arrange to have things fixed.
Debris is removed, so you don't have to do it yourself. You can even schedule regular visits and cleanings, to make sure everything stays clean.
All of these benefits are available to commercial, residential, and even rental clients. A clean gutter can go a long way towards the proper maintenance of a structure, no matter what form it takes. Entrust it to professionals like Spotless Gutter Cleaning to get all the benefits.